Trial Attorneys with Years of Experience

The lawyers at Canales & Simonson, P.C., are accustomed to learning on the fly. Even if your trial takes place a few weeks from today, they can assist you. If you face a trial, you need a trial lawyer with the talent and resources to take on the government or a large corporation and prevail. They can also serve as co-counsel in complex or difficult cases. To find out more about how they can help you build your case, call Canales & Simonson, P.C., today for a consultation.
Canales & Simonson, P.C., handles trials that involve:
White collar crime defense. This includes defense against SEC violations, corporate conspiracy charges, embezzlement, tax evasion, and fraud. Canales & Simonson, P.C., has the capability and knowledge they need to defend someone against the U.S. government, and do so successfully.
Corporate and civil fraud. Canales & Simonson, P.C., assist companies who have been defrauded or wronged by individuals or other corporations. Examples include non-compete violations, broker malfeasance, and tortious business interference.
General litigation and appeals. Canales & Simonson, P.C., can handle any difficult case that is going to trial. Their lawyers have tried will contests, contract disputes, pharmaceutical defense cases, and insurance disputes. They also have appellate specialists who can, if necessary, take your case to the Supreme Court.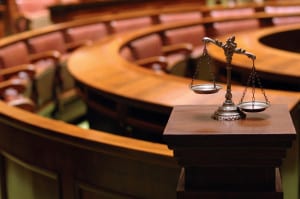 Canales & Simonson, P.C., represents clients in national cases throughout the United States. Their practice is located in South Texas, and they serve clients in Hidalgo County and Cameron County and the cities of Corpus Christi, Houston, San Antonio, Dallas, and Austin.